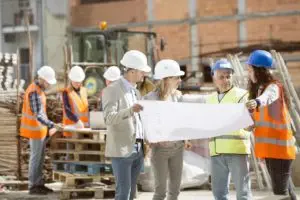 If you are looking for a residential or commercial electrician in Jeffersonville look no further than Laswell Electric Company. Our licensed electricians offer a wide range of electrical services for industrial, residential, and commercial customers. All Jeffersonville homes and businesses will require the help of trained professionals; so call Laswell for your electrical needs and rest assured you will be treated like family.
Commercial Electrical Services We Offer in Jeffersonville:
Renovations & New Construction
We offer complete renovation and new construction electrical services for both commercial and residential customers in Jeffersonville. For our commercial customers this includes everything from wiring up new equipment to wiring your new warehouse. Learn more…..
Lightning Protection
A properly designed and installed Lightning Protection System will protect lives and property against lightning damage. Such a system is designed to safely carry lightning currents to ground without damage to the protected structure.  Learn more…..
Infrared Thermography
Infrared thermography saves you time, saves you money, prevents fires, and even saves lives. It is by far the greatest form of nondestructive testing (NDT) ever devised for predictive maintenance (PdM) of electrical systems.  Learn more…..
High Voltage / Medium Voltage / Low Voltage
High Voltage – Overhead Line Distribution, Underground Duct Banks, Single and Multi Conductors in Conduit, Switchgear
Medium Voltage – Power systems, Lighting systems, Branch power, Motor controls
Low Voltage – Fire Alarms, CCTV, Voice Data, Card Access, Controls
Learn more…..
LED Lighting
Refresh your office space with environmentally responsible, cost-effective LED lighting. Twice the energy for half the cost, LED lighting is one of the easiest ways to cut down on your monthly utility bill. Learn more…..
If you want a generator that will be as reliable as it is efficient and powerful, then it all starts with your generator installation. No matter how good your equipment is, it won't matter much without professional installation.  Learn more…..
For a residential or commercial electrician in Jeffersonville contact us today.  Our prices are very competitive with our competitors but trust when you choose Laswell Electric Company you get professionals that you know will get it right the first time.