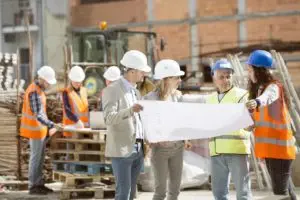 If you are looking for a commercial or residential electrician in Anchorage, KY look no further than Laswell Electric Company. Our licensed electricians offer a wide range of electrical services for industrial, residential, and commercial customers. All Anchorage homes and businesses will require the help of trained professionals; so call Laswell for your electrical needs and rest assured you will be treated like family.
Residential Electrical Services We Offer in Anchorage, KY:
Renovations & New Construction
Do you need renovations to your older electrical systems in your house? Do you need new electrical outlets or wiring in your new house or room addition?
Learn More….
Panel Change / Service Upgrade:
Is Your Panel Safe? Is Your House At Risk Of Fire?
Learn More ….
Smart Home Technology:
Smart home technology is a large upgrade that more and more people are looking into. These upgrades are not only excellent investments with long-term rewards, but also help your home stand out from the rest. Smart technology can change your homes functionality and allow access at your fingertips with your smart phone.
Learn more ….
Lightning Protection – DID YOU KNOW?
A properly designed and installed Lightning Protection System will protect LIVES and PROPERTY against lightning damage. Such a system is designed to safely carry lightning currents to ground without damage to the protected structure.
Learn more ….
LED Lighting
Refresh your office space with environmentally responsible, cost-effective LED lighting. Twice the energy for half the cost, LED lighting is one of the easiest ways to cut down on your monthly utility bill. Learn more…..
Service Calls / Misc. Repairs:
Laswell Electric Company understands at times you may need to get maintenance to your current fuse, breakers, or circuits or something has broke and you are not sure how to fix it. Laswell Electric Company provides our clients with repair services at a quick turnaround.
If you want a generator that will be as reliable as it is efficient and powerful, then it all starts with your generator installation. No matter how good your equipment is, it won't matter much without professional installation.  Learn more…..
For a residential or commercial electrician in Anchorage contact us today.  Our prices are very competitive with our competitors but trust when you choose Laswell Electric Company you get professionals that you know will get it right the first time.